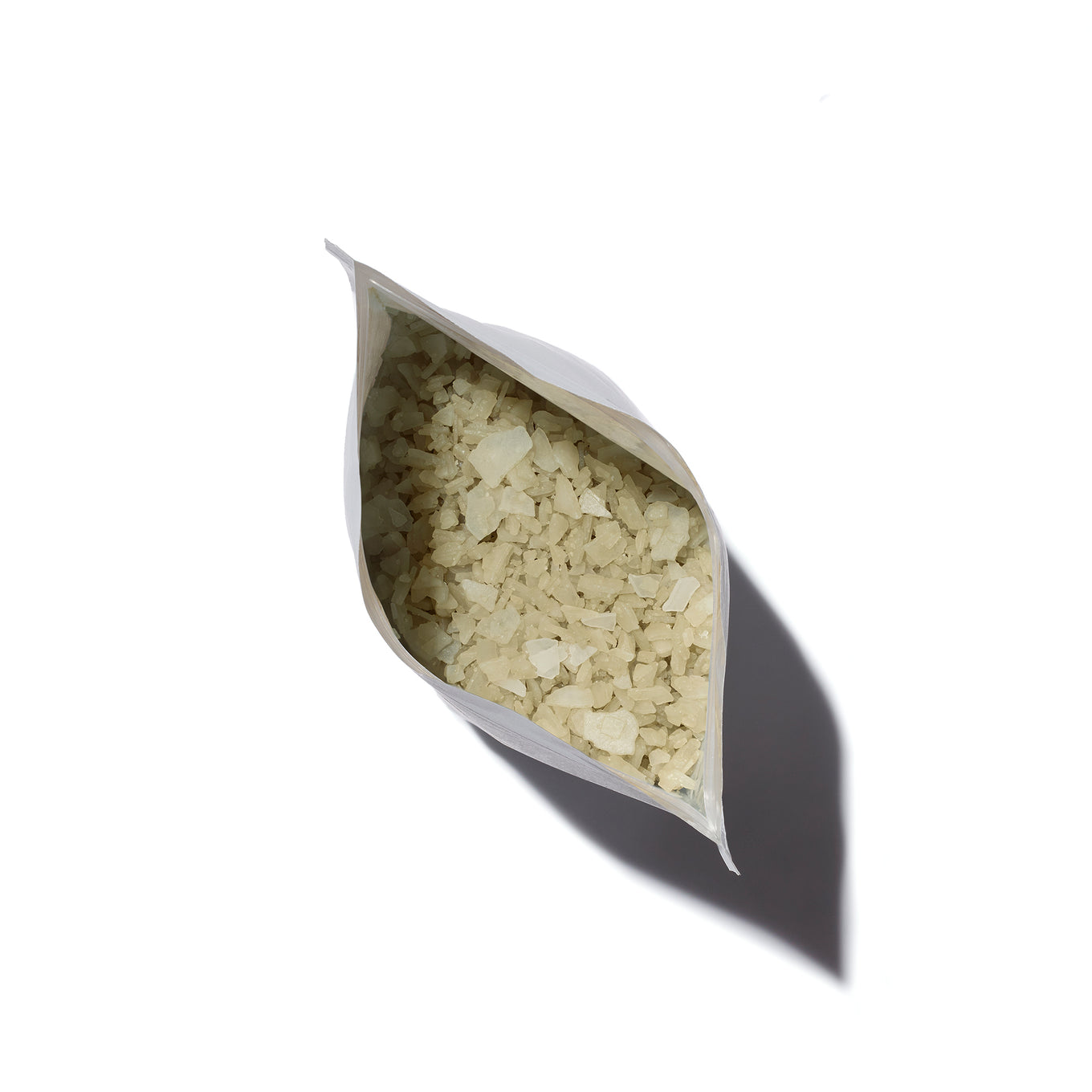 Bath Immersions
Fortifying Magnesium Soak
What is it
Infused with magnesium chloride ecologically sourced from salt mines in the Himalayas, this soak eases tension and soreness and nourishes the body with a much-needed mineral. Papaya enzyme combats inflammation while passionflower augments the bath's soothing properties. French green clay detoxifies the skin, drawing out impurities. Ideal for evening or just before bed to promote a better night's sleep. 
Benefits
Detoxifies and hydrates body
Alleviates pain and soreness
Supports healthy immune system
Enhances nerve and muscle function
Relieves headaches and migraines
Expedites bruise healing 
The Details
How to Use
Ingredients
FDA Statement
How to Use
Pour entire contents into a warm bath and soak for at least 20 minutes. Do not combine with other products before or after bath to retain benefits of botanical oils and maximize efficacy of magnesium.
Ingredients
**Magnesium Chloride, **Montmorillonite, *Bromelain, *Papain, *Passiflora Incarnata extract, ***Citrus Reticolata (tangerine) Peel oil, ***Elettaria Cardamomum seed oil, ***Lavandula Angustifolia (lavender) oil, ***Pelargonium Graveolens Flower oil, *Caprylic/Capric Triglyceride, *Dimethyl Heptenal
*Plant-derived **Mineral or Clay-derived *** Part of the natural fragrance. Natural fragrances are essential oils and isolates, and not a result of synthetic chemistry.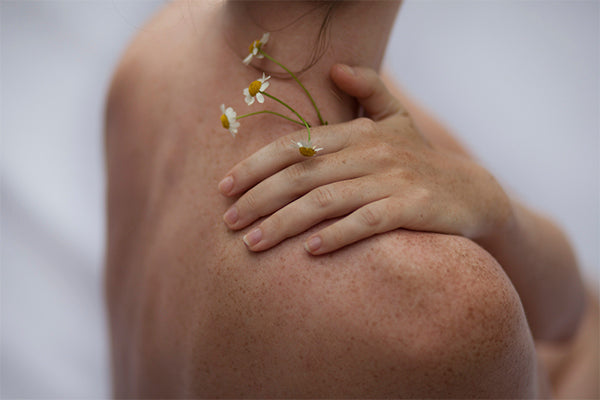 FDA Statement
These statements have not been evaluated by the Food and Drug Administration. This product is not intended to diagnose, treat, cure, or prevent any disease.
---
WHAT PEOPLE ARE SAYING
Its scent of citrus and lavender oils makes it a great nighttime ritual, but I prefer to use it on a weekend afternoon - ideally , in that post-hike, pre-nap window.
Jane Larkworthy
The Cut
WHAT PEOPLE ARE SAYING
Sore muscles? This relaxing magnesium soak will take care of that in a pinch.
Molly Longman
Refinery 29
WHAT PEOPLE ARE SAYING
This magnesium soak is meant for anyone in need of deep relaxation.
Jenna Birch
Huffpost
WHAT PEOPLE ARE SAYING
An elevated take on buzzy CBD…
Laura Regensdorf
Vanity Fair
WHAT PEOPLE ARE SAYING
Think of it as a step above your usual epsom salts: magnesium and CBD both relax your body, so it's easier to go from your bath to your bed and fall asleep with ease.
Rebecca Deczynski
Domino